Introduction:
Team 3CORTEX had the honour of participating in the inauguration of the Innovation, Incubation, and Research Center at KITSWarangal by Hon'ble IT Minister KTR Garu. His message was inspiring for startups like us who believe in innovation. In this blog, we'll share our experience at the event and discuss our unique platform, SAYA, which simplifies complex reconciliation processes and enables businesses to solve data challenges.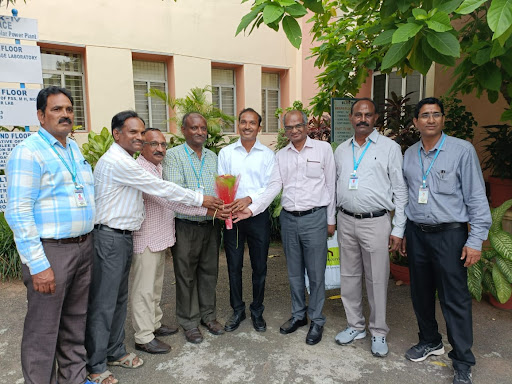 The Key Message:
KTR Garu emphasised three key points that resonated with us:
Be an Original Innovator: We're proud to be original innovators who create solutions that solve real-world problems. SAYA is our unique offering that simplifies complex reconciliation processes.

Its okay to Fail: Failure is a natural part of the startup journey. We're encouraged to learn from our mistakes and keep trying.

Success is always around the corner.: This point was a motivating reminder that success is achievable, and we must keep pushing ourselves to reach it.
At 3CORTEX, we are driven by a passion for innovation and a desire to create solutions that solve real-world problems. We believe that the Innovation, Incubation and Research centre will provide us with the resources, mentorship and guidance we need to take our ideas to the next level as SAYA Platform.

SAYA Platform:
Our platform, SAYA, is designed to simplify complex reconciliation processes for businesses. Our offerings include:
SAYA ReconX: An AI/ ML-based proprietary reconciliation engine.
SAYA ResolveX: A unique exception manager with machine learning abilities.
SAYA AnalytiX: Provides seamless decision-making analytics and reports.
SAYA QuantX: Provides computation models and quant library for faster solution delivery.
SAYA simplifies the complex reconciliation process by:
Zero configuration based implementation, where the system auto-learns the rule and maintains the recon identifiers through machine learning.
Built on cloud agnostic and cloud-native technologies with microservices, API-first, and serverless technologies to keep our customers ahead.

Built on an algorithm that allows us to reconcile encrypted data, making it more efficient to take care of the sensitive data privacy requirements.

Conclusion:
We are grateful to the Hon'ble IT Minister KTR Garu for his unwavering support and dedication to creating a conducive environment for startups in the region. We look forward to contributing to the growth of the startup ecosystem and making a positive impact on society through our innovations.
References:
https://www.linkedin.com/posts/3cortex_3cortex-participated-in-the-inauguration-activity-7060944118692134912–Usb?utm_source=share&utm_medium=member_desktop