Data reconciliation is a crucial process for any organization that deals with a large volume of data. It involves comparing two sets of data to ensure that they match and correcting any discrepancies that may exist. However, manual reconciliation processes can be time-consuming, error-prone and tedious. This is where ReconX comes into the picture. ReconX is an AI-powered data reconciliation solution that can help streamline data operations and overcome the challenges associated with manual reconciliation. In this article, we explored the various challenges involved in data reconciliation and how ReconX can help business operations overcome them.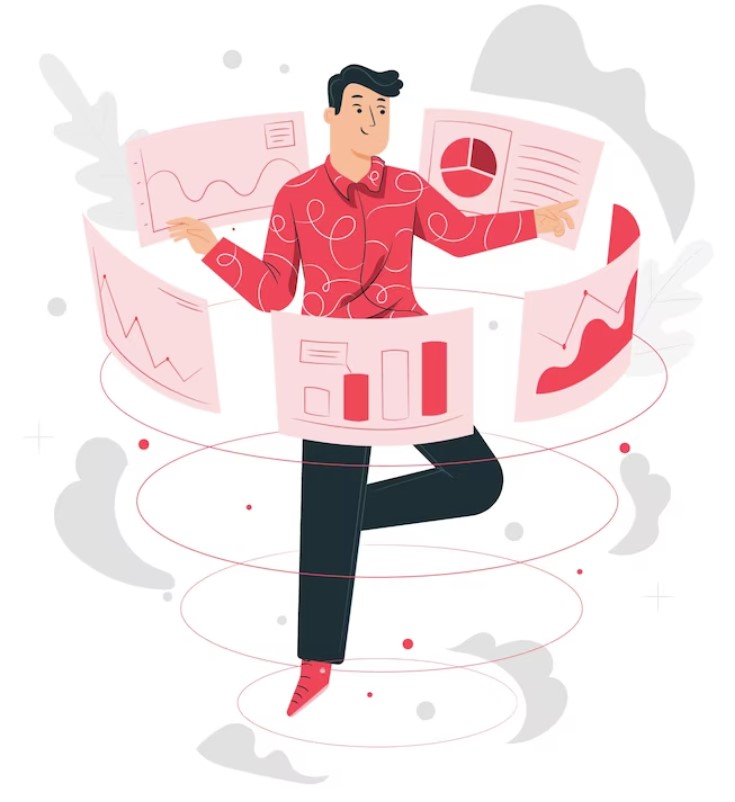 Reasons to use reconcile in SAYA ReconX
Ability to

handle millions of transactions per day

Quickest implementation possibility with

Zero coding
Auto rule creation

or suggestion based on the given sets of data

Micro services based architecture that is future-proof and Cloud agnostic

Enterprise Data Reconciliation Platform – Allowing to solve the reconciliation challenges across business domains and different Asset Classes
Top 5 Benefits of Using ReconX
ReconX
 numerous benefits that can help business in streamlining their enterprise data operations  as below : 
ReconX can reconcile data at lightning-fast speed, saving time and resources.
ReconX uses machine learning algorithms to ensure that the results are accurate and reliable.
ReconX is highly scalable and can handle large volumes of data, to suit any size of the organization.
ReconX is a cost-effective solution, as it eliminates the need for manual/Exceptional handling as the time progresses
ReconX is very easy to use and does not require any technical expertise, making it user friendly  for even inexperienced or less experienced operations users.
ReconX is a cost-effective solution, as it eliminates the need for manual/Exceptional handling as the time progresses
ReconX works by analyzing two sets of data and identifies/suggests matching rules between them. It then applies machine learning algorithms to reconcile the data and deliver accurate results. Additionally, ReconX provides the best matching for unmatched data through AI-powered algorithms or suggestions based on the available data. ReconX is capable of handling a wide range of data formats that includes csv files, spreadsheets, pdf statements



SAYA ReconX Vs Other Products
Product Features

SAYA

ReconX

Other Products

Auto rule creation or suggestion based on the given data sets
Unique Feature
Not Available
Reconciliation for any two sets of data irrespective of the domain i.e., possibility of domain agnostic reconciliation
Unique Feature
Not Available
Quickest implementation possibility with Zero coding
4-6 Weeks Promise
Partial
Cloud agnostic/Micro services based architecture that is future proof
AWS/Azure/GC Certified
Partial
Ability to handle millions of transactions per day
Proven Track Record
Partial
Intuitive and customizable dashboard
Fully customizable
Partial
Configurable workflows for exceptions handling/approval
Fully customizable
Partial
Secure cloud-based platform for reliable data storage
Yes
Partial
Affordable pricing options
Most economical
Partial
ReconX solves the current challenges faced by businesses.
Manual/Excel-based reconciliation processes

High operational costs due to an increase in the volume of data

Inaccurate and inconsistent data from multiple systems

Time-consuming and complex reconciliation processes

Increased probability of Risk of fraud and errors 

Delayed reconciliation process resulting in delayed decision-making
Conclusion:
Data reconciliation is made smarter, faster and more accurate with ReconX. Embrace the AI advantage and witness the transformation of your data reconcile processes. 
Frequently Asked Questions
+
Yes. ReconX meets enterprise security standards
+
Yes. ReconX can handle multiple types of data such as csv, API, excel, pdf, swift and formats such as swift, MX
+
JAVA Springboot, React JS and Python
+
Yes, user can customize the rule for the whole set or even partial set
+
No, not applicable. However, user can perform manual actions on application through mobile
+
SAYA follows international application security standards such as Application Security Verification Standard (ASVS)
+
Yes, ReconX is build considering huge volumes of data and its future growth
+
Matching two sets of business critical data
+
ReconX Optimizer is USP of SAYA platform that analyzes the two data sets and suggest matching rules between them